Davos 2014: eurozone economy recovers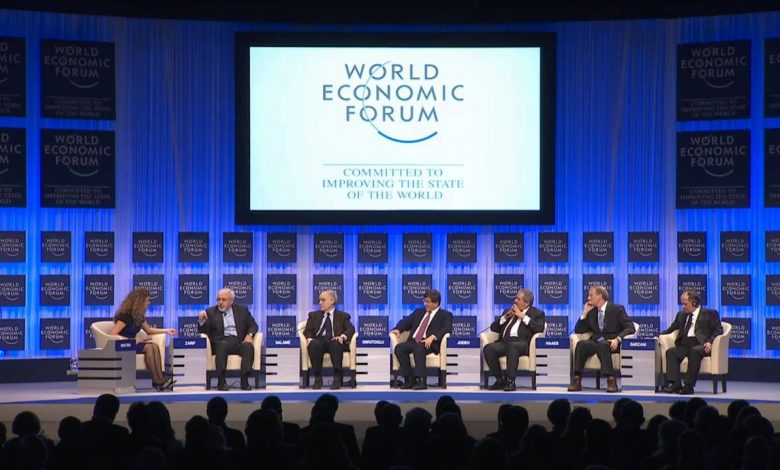 The peak of the crisis has been passed, the dynamics of global GDP growth has stabilized due to developed markets. In the coming years, growth in rich countries will accelerate, while in developing countries it will slow down. This is the general spirit of the discussions at the World Economic Forum in Davos.
As the World Economic Forum neared its conclusion in Davos Switzerland, the business, political and academic participants remained mostly cautious about the economic recovery.
They are aware of the risks from slower-than-expected US growth, eurozone deflation, an absence of structural reforms in Japan, and bad loans in China.
As European Central Bank President Mario Draghi said about his patch: "In the last few months we have observed a stream of survey data which is becoming more and more solid. So we are seeing the beginning of a recovery which is still weak, which is still fragile and it is still uneven. It's a recovery that is primarily driven by exports, but now we see a gradual spreading to consumption, but it's a recovery."
Though Draghi pointed out it was a recovery with too high unemployment.
He expressed more concern about the jobs situation in the region than deflation.
Even though eurozone inflation is running at 0.8 percent, well below the ECB's target of just under 2.0 percent, and is at almost minus 2.0 percent in Greece, Draghi said: "I don't see deflation in the euro area."
The ECB head has previously stresseed the distinction between deflation as a protracted fall in prices, and necessary internal price adjustments in some countries allowing them to become more competitive.
Speaking about the region's banks, he said those that are found to be unviable by an ECB asset quality review and stress tests this year should be shut down.
Discussing 'The Path from Crisis to Stability', Draghi told a WEF audience that the cleanup being undertaken by the ECB as it takes over banking supervision in Europe would enable sound banks to finance themselves more cheaply and in turn lend money to the real economy.
"Shedding light on banks' balance sheets should help them raise capital in the markets. And of course banks that should go, should go," he said.
On the general economic recovery Draghi, like most Davos denizens, did not want to sound too hopeful and then have to back pedal.
Euronews correspondent Sarah Chappell in Davos concluded: "Despite the general optimism among the rich and powerful gathered here in Davos, there are several signs that the fallout from the economic crisis could be far from over.
This post is also available in:

English

Русский (Russian)